WIL Innovation

Work Integrated Learning (WIL) Innovation is a national initiative funded by the Australian Technology Network (ATN) in partnership with the Australian Industry Group and the Australian Chamber of Commerce. The project led by RMIT University in collaboration with Curtin University and Queensland University of Technology investigated innovative ways of engaging students from tertiary institutions for placements or projects particularly for small to medium enterprises and community partners.
A new website was developed to archive and showcase case studies from the project, with the goal of promoting these WIL models to small businesses and industry. Since the goal of the service was to evolve and scale over time, the framework had to be responsive to changes and new categories. The solution was to build the site on a CMS platform that would allow the group to easily add multimedia content.
To ensure that the project had a voice beyond the digital space, I also developed a communication plan to facilitate stakeholders in their efforts to disseminate their work, in addition to several short promotional videos centred around key case studies.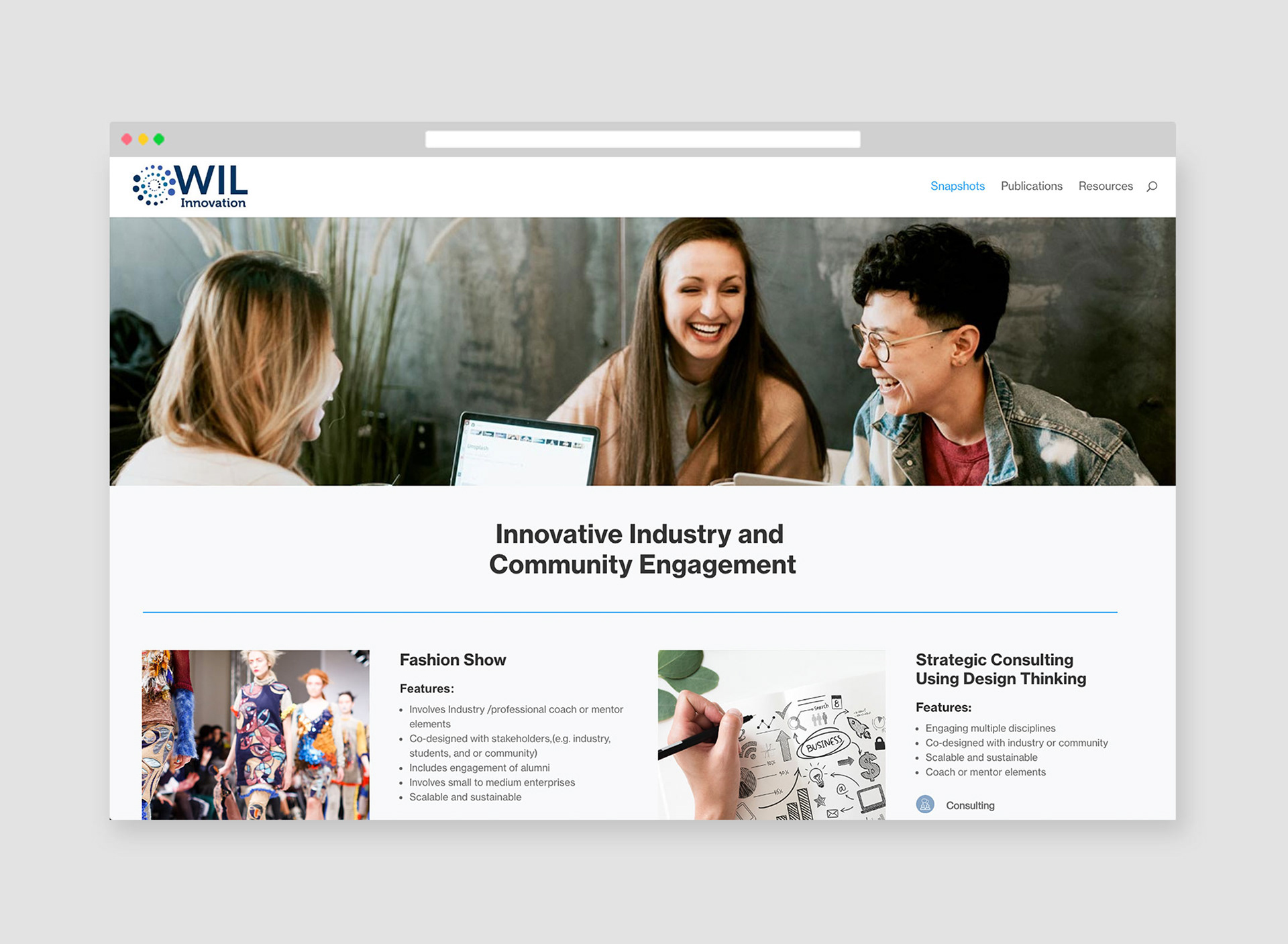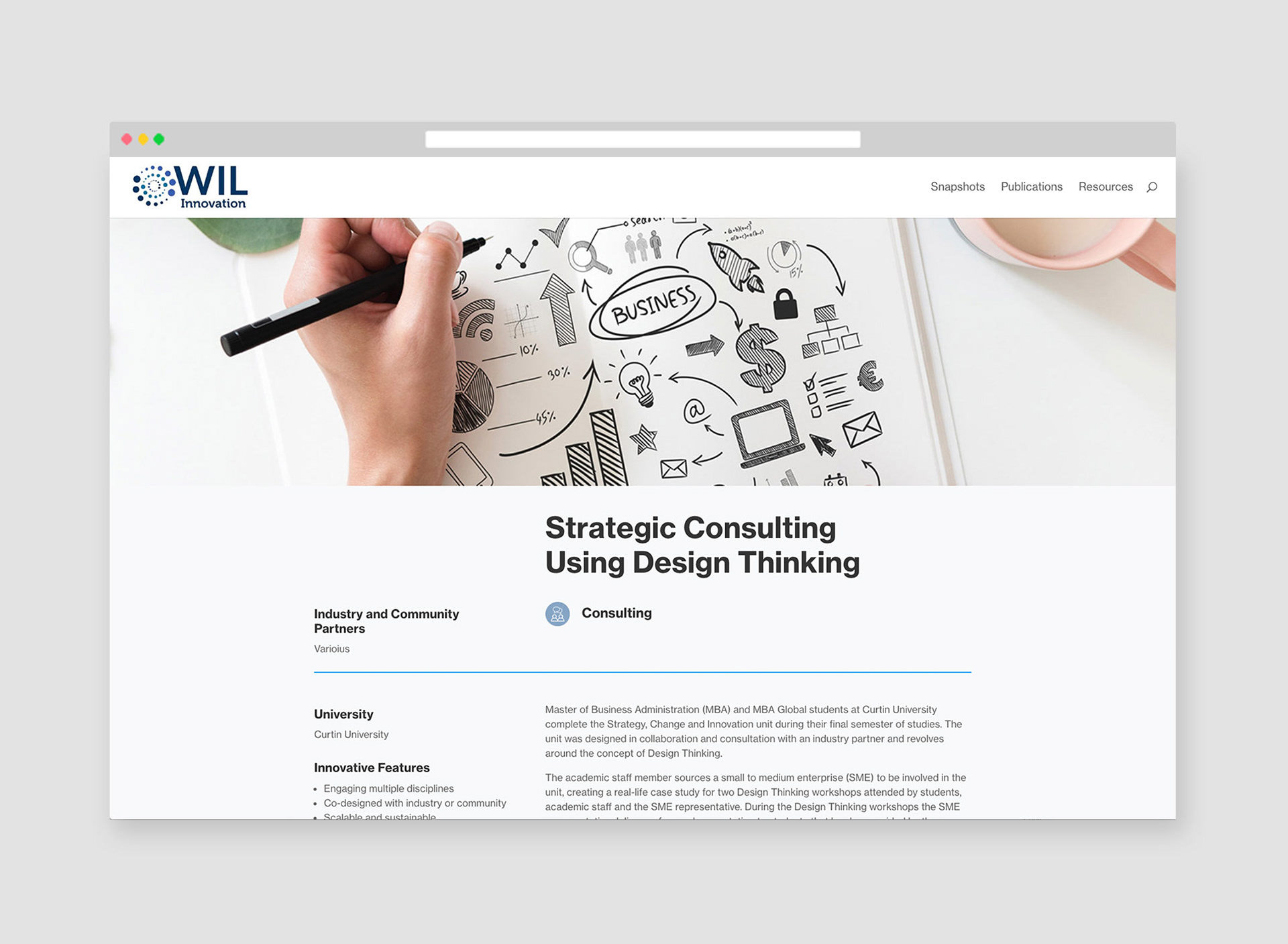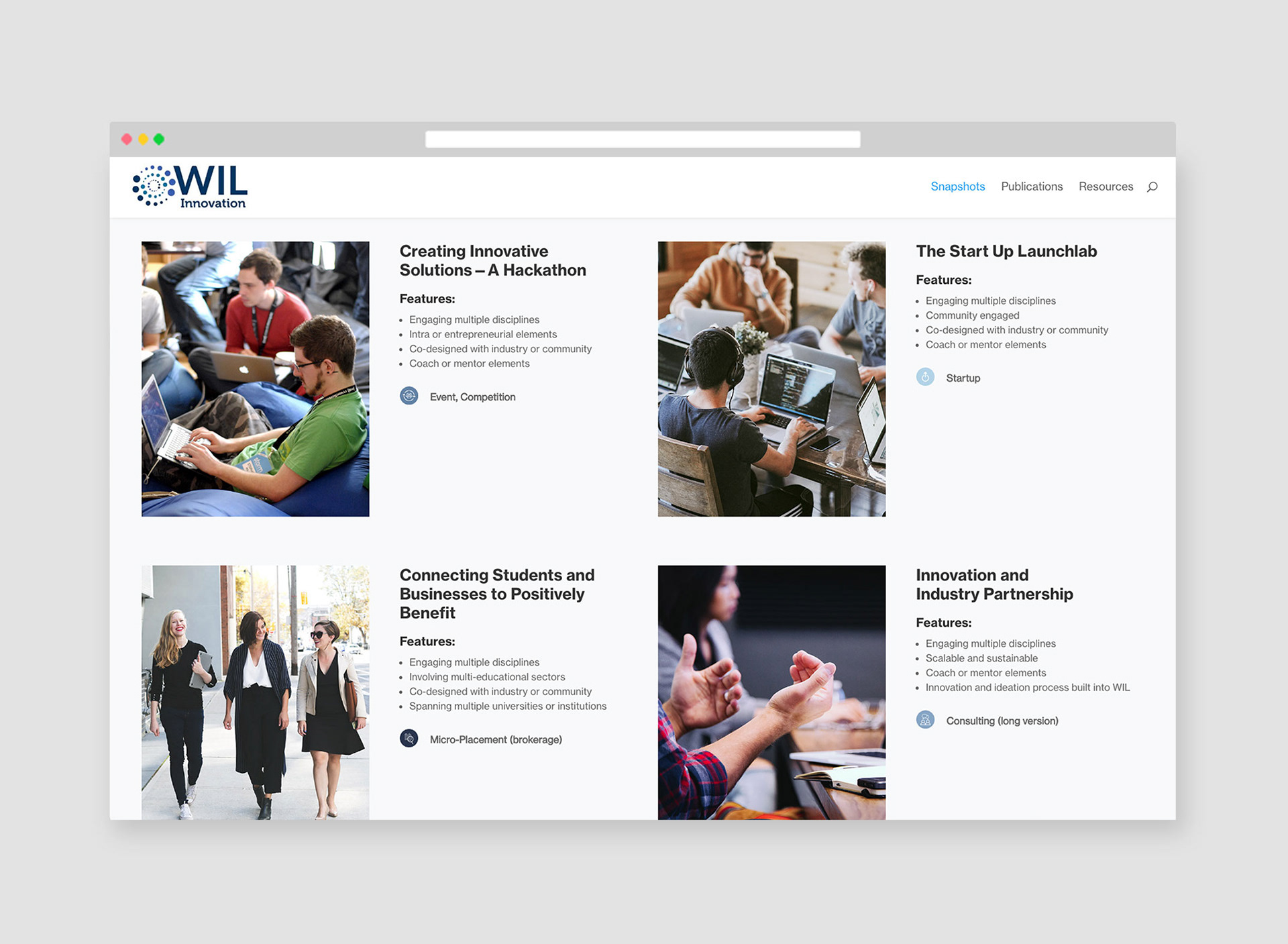 Project notes:
Design, development, video direction
and editing: James Ratsasane
Videography: Nicholas Shu, Matthew Dean,
James Ratsasane and Brendan Ameduri
Visit website